Akron, Ohio Reverse Mortgages
Welcome to the Akron reverse mortgage information center
Larry McAnarney is your Akron licensed Reverse Mortgage Specialist
Please contact Larry for additional details and program offerings. Contact us if you would like to know how much money is available to you or request a reverse mortgage quote and fill out the appropriate information.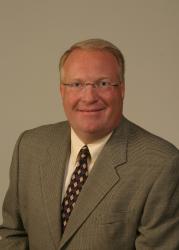 Larry McAnarney
NMLS ID 21059
Cell Phone: 815.703.4745

Reverse Mortgage Funding, LLC
700 Commerce Drive Suite 5055
Oak Brook, IL 60523
Branch NMLS ID 1404799
I have been educating and answering questions for homeowners and their families about reverse mortgage programs since 1999.
For so many homeowners age 62 and older, a Home Equity Conversion Mortgage (HECM) – also known as a reverse mortgage loan – could be a flexible and effective way to turn the equity you have in your home into funds you can use.
My experience is broad and deep in financial services dedicated to senior households. Today, as a Reverse Mortgage Specialist, my focus is on helping homeowners 62 and older, and their families, understand the reverse mortgage loan process from end to end.
Some Fast Facts About Larry McAnarney
Co-Author, The Road to Success (Celebrity 2016), Amazon Bestseller
Quoted in Bloomberg Businessweek (Dec 2015)
Featured in The Reverse Review (Jan 2016)
Professional Affiliations
Member of the Society of Certified Senior Advisors since 2006
Member of the Financial Planners Association
Volunteer, AARP Representative Payee Program since 2009
Please Contact Us to receive reverse mortgage information from a company that's experienced and licensed in Ohio.
Basic Reverse Mortgage Requirements
Borrowers must be age 62 years or older
Own their home and have enough equity to qualify
Occupy the home as primary residence
Receive counseling by an approved HUD/FHA counselor
The home must be in reasonably good repair
What is a reverse mortgage?
A Home Equity Conversion Mortgage, or HECM, is a flexible financial product designed for homeowners aged 62 and older. The loan is insured by the Federal Housing Administration (FHA) so that borrowers will not owe more than the value of the home at maturity. With a HECM, also known as a reverse mortgage, you can convert some of the equity in your home into cash to meet financial goals, such as supplementing retirement income, buying a new home, maintaining a quality lifestyle, or preparing for a more secure and rewarding financial future.
All that happens all without giving up ownership or control of your home and without having to make monthly mortgage payments. Of course, as homeowners, you are responsible for occupying the home as your primary residence, keeping up with property maintenance, and staying current on paying property taxes, required insurance and any homeowners' fees.
Instead of repaying the loan in monthly installments, you or your estate repay the principal, accrued fees and interest when you no longer live in the home.
When it comes to getting your payment, you determine how you'd like to receive your funds based on your individual financial needs and objectives. For example:
A monthly payment will supplement your income each month.
A lump sum will provide your available funds at once, subject to initial disbursement limits.
A line of credit will allow you to withdraw cash as you need it.
Any combination of the above will give you the added value of flexibility to meet your personal financial requirements.
Reverse Mortgage Specialist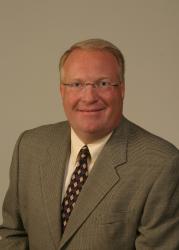 Larry McAnarney
NMLS ID 21059
815-703-4745
Free Quote
Verified Reviews
(163)
Professional, Patient, Helpful, and Knowledgeable We couldn't have asked for a more professional, patient, helpful and knowledgeable person like Larry McAnarney. I had the privilege of working with Larry, to help a dear friend with her reverse mortgage. Larry was thorough with the whole process, never pushy and always available when we reached out with questions or needed any kind of assistance. He followed up with us on every procedure and was always very considerate about the need at hand. The "mortgage world" needs more people like Larry McAnarney... then things wouldn't be as complicated or as difficult as we perceive them to be. Thank you Larry, you definitely get way more than just 5 stars!!!
Fiona — Mar 28, 2016
HIGHLY Recommend Larry I had the pleasure of working with Larry McAnarney for a reverse mortgage for my mother. My mom wanted to stay in her home for her senior years and needed to do the reverse mortgage for the 24/7 in home care that was needed. I received Larry's name and contact information from a small-town bank near my mom's house. Knowing nothing about reverse mortgages, I knew I needed an expert and someone that would be patient, helpful, and willing to share all his knowledge. I found all of that, and more, in Larry. Every phone conversation, zoom call, and email from Larry was filled with valuable information that helped me, my mom, and my siblings through the entire reverse mortgage process. I felt like he was "holding my hand" as the process moved forward and that he always had my mom's best interests in mind. Larry is a very caring and compassionate person, and I could genuinely feel his desire to truly help our family. I never felt afraid, unsure, or concerned. Larry was always available to talk or text and he quickly replied to e-mails (even when I sent them in the middle of the night) The paperwork and forms he provided were very organized and detailed and I appreciated that Larry took the time to carefully explain all of the information. I have nothing but positive things to say about Larry. When the mortgage was approved and closed, I remember thinking "I'm going to miss Larry." Good people like Larry are hard to find.
Doreen S — Mar 13, 2021
This Has Been a Great Tool for Us Larry did a great job explaining the reverse mortgage process to my family. This has been a great tool for us. I highly recommend Larry for your reverse mortgage needs Brian V
Brian V — Oct 12, 2016
Read More Reviews