Reverse Mortgage Quote
Get a Free Reverse Mortgage Quote
A reverse mortgage is a lot like a traditional mortgage or home equity loan. But it's designed specifically for people who are in or approaching retirement, so it has some added benefits—including the flexibility to make any size monthly payment you want, or none at all.
As with any mortgage, you own your home. And whatever equity is available when you sell is yours.
You just have to meet your loan obligations, keeping current with property taxes, insurance, and maintenance.
We can help you determine if your home qualifies for a reverse mortgage, how much you may be eligible to receive, and if this loan option is right for you.
Get started with your free quote today!
"By clicking "Send Quote Request", you are providing your signature and express "written" consent to be contacted by or behalf of Reverse Mortgage Funding LLC, its affiliates and/or its agents (collectively Company) at the telephone, email or mailing address that you have provided for purposes of fulfilling this inquiry about reverse mortgages and/or the Company's products or services, even if you have previously registered on a "do not call" government registry or requested Company to not send marketing information to you by email and/or direct mail. You agree that the Company may use automatic telephone dialing systems and prerecorded voice messaging in connection with calls or texts made to the telephone number you provide even if the telephone number is assigned to a cellular or mobile telephone service or other service for which the called party is charged. You understand that you are not required to consent to receiving autodialed calls or texts as a condition of any reverse mortgage and/or purchasing any Company products or services. If you do not wish to authorize Company to contact you in this manner, you can call 815-703-4745 to complete your request. You understand that you can revoke this consent at any time"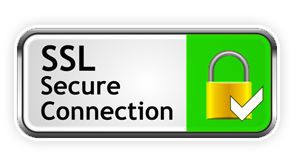 Verified Reviews
(163)
Working With Larry Was Great Working with Larry was great. He is kind and patient. He encouraged questions and was patient with me and my mom. I went through four different mortgage companies, and chose Larry because of his genuine interest in my moms case
Nancy S — Nov 4, 2020
A True Advocate I just completed the Reverse Mortgage Process with Larry McAnarney. Throughout this process, Larry kept me informed, answered my questions promptly and conducted himself with the highest degree of integrity. It means so much to me to have a true advocate throughout this process; a truly important transaction for me. I would highly recommend Larry to anyone securing a reverse mortgage.
Susan W — Apr 6, 2022
Worked well for us! My wife and I had been discussing reverse mortgage for some time. We had heard all the pros and cons of doing this type of mortgage and the pros won out. We have a house that was built in 1976 and we have been in it since 1991. We have really done no updates on it and it was really needing some remodeling. We were just not able to afford all the stuff that it needed. We could not find anyone in our area that did reverse mortgage so I got on the internet and did some searches. A few days later I got a call from Larry McAnarney. I told Larry that I came from the "old school" and was use to doing business face to face, but since he was in Illinois and we were in Texas it made it a little difficult. However, to make a long story short, Larry explained everything to our satisfaction and we started the process. We had to go to a counseling session so that we understood the process. After that it was pretty simple. Thanks to Larry McAnarney.
Joe G — Apr 14, 2015
Read More Reviews