Reverse Mortgage Quote
Get a Free Reverse Mortgage Quote
A reverse mortgage is a lot like a traditional mortgage or home equity loan. But it's designed specifically for people who are in or approaching retirement, so it has some added benefits—including the flexibility to make any size monthly payment you want, or none at all.
As with any mortgage, you own your home. And whatever equity is available when you sell is yours.
You just have to meet your loan obligations, keeping current with property taxes, insurance, and maintenance.
We can help you determine if your home qualifies for a reverse mortgage, how much you may be eligible to receive, and if this loan option is right for you.
Get started with your free quote today!
"By clicking "Send Quote Request", you are providing your signature and express "written" consent to be contacted by or behalf of Reverse Mortgage Funding LLC, its affiliates and/or its agents (collectively Company) at the telephone, email or mailing address that you have provided for purposes of fulfilling this inquiry about reverse mortgages and/or the Company's products or services, even if you have previously registered on a "do not call" government registry or requested Company to not send marketing information to you by email and/or direct mail. You agree that the Company may use automatic telephone dialing systems and prerecorded voice messaging in connection with calls or texts made to the telephone number you provide even if the telephone number is assigned to a cellular or mobile telephone service or other service for which the called party is charged. You understand that you are not required to consent to receiving autodialed calls or texts as a condition of any reverse mortgage and/or purchasing any Company products or services. If you do not wish to authorize Company to contact you in this manner, you can call 815-703-4745 to complete your request. You understand that you can revoke this consent at any time"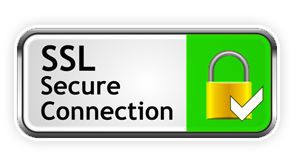 Verified Reviews
(141)
Couldn't be Happier We recently closed our reverse mortgage with Larry McAnarney and couldn't be happier. We don't need the money, but Larry explained how we could set up a growing line of credit which could be used as possible future income, immediate liquidity, a long term care insurance hedge, and much more. We used this product as part of our retirement income planning strategy. Larry was very knowledgeable on all aspects of what we were trying to accomplish and very responsive to our needs and questions. He is highly recommended by us.
Jim & Marcia M — Jan 12, 2018
Professional and Kind I contacted Larry McAnarney and my questions were all answered in a professional and kind manner. I was very impressed and satisfied with his responses. I will refer him to anyone that needs their service.
Linda M — Aug 24, 2021
I would recommend Larry to my friends Larry was great, he answered all of my questions and made the process easy. I would recommend him to my friends, I don't often recommend anybody and things.
William M — Sep 25, 2015
Read More Reviews